THE DIFFERENT TYPES OF
D'ACTIONS
In order to facilitate the reading of the actions undertaken within the framework of Cáyoli, a typology has been drawn up. It classifies them into 5 categories, which are described below. On the global map, the category of an action is recognizable by the shape of the icon.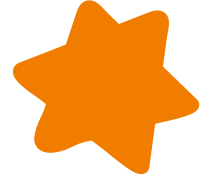 ACTIVE RESTORATION OF ENVIRONMENTS
What is it?
The active ecological restoration of environments includes all the research and development actions of the Cáyoli program to establish protocols for cultivation and implantation in natural environments.
What types of sites ?
These operations focus on the three emblematic coastal ecosystems of the littoral zone : mangroves, seagrass meadows and coral reefs. We also find under this item the actions related to the repopulation of the coastal shallows.
What benefits ?
To find resilient ecosystems throughout the district and to have innovative and transposable restoration protocols applied in the Caribbean.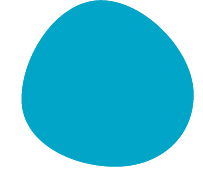 CÁYOLI JUNIOR AND AWARENESS
What is it?
Cáyoli Junior is Cáyoli's educational program. The objective is to develop tools specific to the Guadeloupean territory and to raise awareness among the youngest to the protection of the environment.
What type of sites ?
Realized in a first one around the port district of Petit-Cul-de-Sac-Marin, the actions will be extended to all Guadeloupe.
What benefits ?
Stimulate vocations ; develop knowledge of natural environments and their role for the resilience of the territory.
INFRASTRUCTURE OPTIMIZATION
What is it?
The component focuses on the implementation of approaches to improve infrastructure and governance in terms of sustainable development. It is essential to reassess and limit the environmental impacts within the port universe. An accompanying of the maritime actors for a better environmental management of the activities.
What types of sites ?
This optimization process is carried out on all the sites of Guadeloupe Port Caraïbes.
What benefits ?
These actions allow re-evaluating and limiting the environmental impacts of port activities.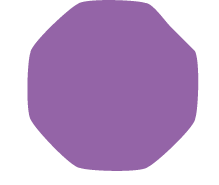 ENVIRONMENTAL OBSERVATION
What is it?
The monitoring of natural areas is a crucial point that allows having a global and evolutionary vision of the state of health of the environments. Several monitoring methods are set up, regular surveys carried out by scientific observers but also constant and fixed measurements made by sensors.
What types of sites ?
This monitoring approach is carried out on all the sites of Guadeloupe Port Caraïbes.
What benefits ?
This observation of the environment allows us to observe possible changes in state and to measure the effectiveness of the protocols developed.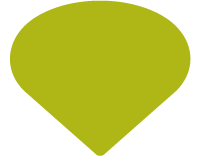 VALORIZATION AND ECOTOURISM
What is it?
Actions in this category concern the enhancement of sites for protection purposes. This theme also includes facilities for ecotourism.
What types of sites ?
The actions of valorization are for the moment concentrated on the Ilet Cochons.
What benefits ?
This type of operation makes it possible to preserve biodiversity while promoting cultural uses that are respectful of the sites.