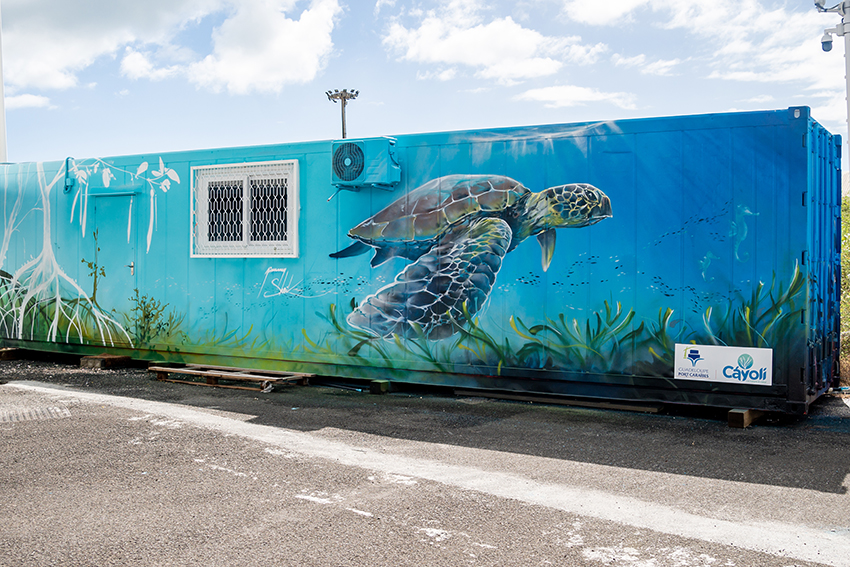 Assisted by specialists, Guadeloupe Port Caraïbes is setting up a farm to raise post-larvae of coastal fish. Captured in the wild by fishermen, the larvae are reared until they reach a "refuge" size that allows them to escape predation.
A SOLUTION TO BOOST COASTAL FISH POPULATIONS
The main challenge of the environmental program is to act on the state of health of habitats. The main idea is that when environments are healthy and functional, species reinstall to them. However, Guadeloupe Port Caraïbes wished to work also on certain coastal species in order to boost the fishing resources.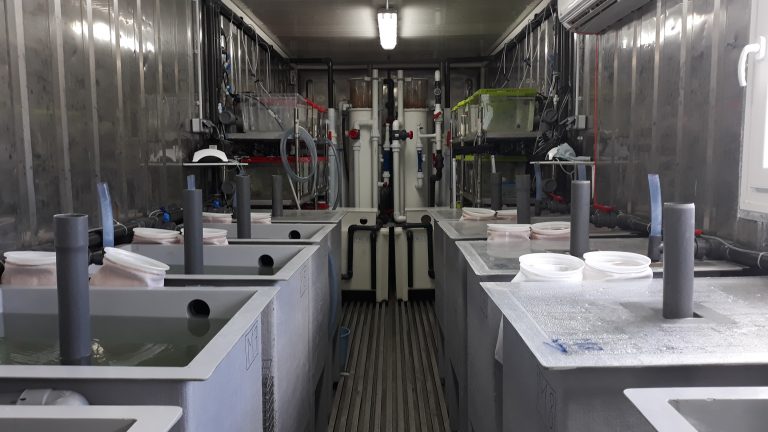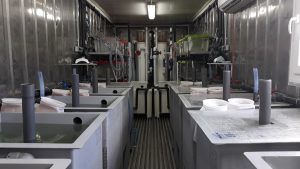 AN INNOVATIVE SYSTEM IN THE EXPERIMENTATION PHASE
Globally, this rearing is based on the capture of larvae in a pelagic environment by professional fishermen specially trained for this type of fishing. The captured larvae are installed in the rearing farm where they will spend a few weeks. Once the "refuge" size is reached, they are returned to the natural environment after a short adaptation period.
Within the framework of Cayoli, this device is in test period. A first experimentation has already been carried out at the beginning of December. It allowed the release of more than 800 fish and shellfish in the Petit-Cul-de-Sac-Marin !